Chen-Yung Memorial Foundation - Imprints of Kind Hearts
Chen-Yung Memorial Foundation is a charity founded by Dr. Chen Ching Chih and registered for establishment in Guam Island, United States. In 2004, Mr. Hsien Wen Chu held office as Executive Manager of Chen-Yung Foundation in Vietnam, starting its engagement in charity building campaigns for the poor in remote areas launched by Vietnamese authorities. The foundation was granted the first Operation Certificate No. BM 285/UB-HD on November 15, 2004.
After over 13 years of operation, Chen-Yung Memorial Foundation, run by Mr. Hsien Wen Chu, has so far presented a total of more than 2,000 charity houses worth over VND25 billion to poor families and ethnic minorities in many provinces and cities in Vietnam such as Lam Dong, Quang Tri, Thua Thien Hue, Thai Binh, Tien Giang, Ben Tre, An Giang, Soc Trang, Kien Giang, Long An, Dien Bien and Can Gio District - Ho Chi Minh City. The foundation has helped thousands of poor families to settle down.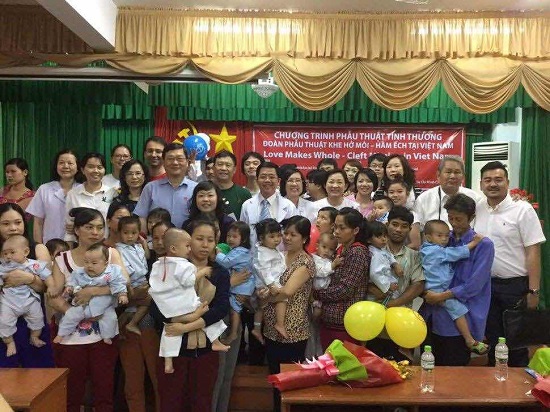 In addition, every year, Chen-Yung Memorial Foundation, led by and advocated by Mr. Hsien Wen Chu, donates medical equipment imported from Taiwan to Vietnam like presenting over 6,500 beds and medical equipment and supplies with a total value of more than VND30 billion for hospitals across Vietnam. At the same time, the foundation cooperates with local and foreign health organisations to bring Vietnamese doctors to Taiwanese hospitals for intensive training in orthodontics. Every year, it also sends Taiwanese experienced doctors to perform free orthopaedic surgeries for cleft-palate children from remote areas in Vietnam.
Not only helping the poor, Chen-Yung Memorial Foundation has paid very much attention to developing youth education in Vietnam by practically granting a lot of scholarships worth of over VND1 billion to poor students. In addition, the foundation has donated 1,000 bicycles valued VND1 billion to poor students in Kien Giang province to ease their long-term travelling to schools.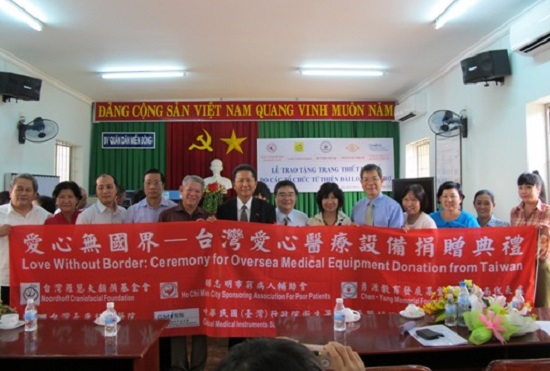 Mr. Hsien Wen Chu said, to be effective, humanitarian charity must be professional. Our concept is, a good-doing person or organisation will be followed by tens and hundreds of other people and organisations. We just hope our work will engage more people to do more good deeds than us, because love is always unlimited.
What Chen-Yung Memorial Foundation has done highlights its compassion and burning desire to help people with a better life.
Tapchihuunghi.vn