Launching ceremony "Every Last Child"
On the occasion the first day of school for children on September 5th, on September 1st in Hanoi, the Vietnam Times of the Vietnam Union of Friendship Organizations cooperates with Save the Children launches the Campaign "Every Last Child".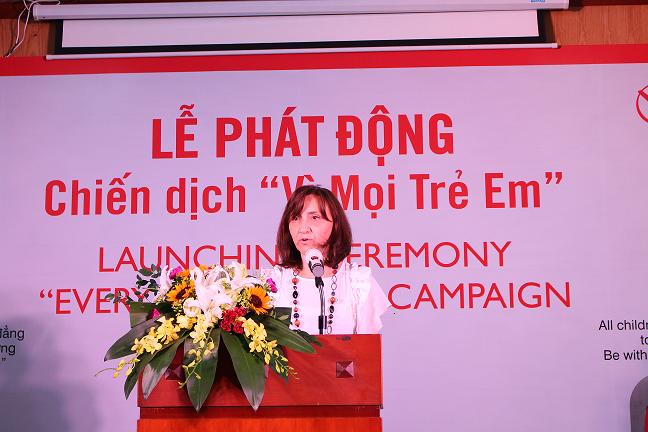 Dragana Strinic, the national director of Save the children organization (SCI) Dragana Strinic said at the launching ceremony that SCI and partners worked to improve the living standard of ethnic minority children in Viet Nam for many years. The organization has coordinated with the education systems at all level at to improve the literacy of children through proven tools for effectiveness such as "Support to develop math and literacy skills for preschool children" and ""Enhancement of reading comprehension" for elementary school children. By applying these methods, teachers' skills and the domestic learning environment are improved. The "Every Last Child" campaign is one of the SCI's efforts to improve quality education for ethnic minority children in Viet Nam.
According to Le Nhu Xuyen, Deputy Director of the Ethnic Education Department of the Ministry of Education and Training, the Ministry is committed to bringing equal education for all Vietnamese children, especially children of ethnic minorities. In fact, significant progress has been conducted in the provision of quality education for ethnic minority children with criteria for improving the goals of sustainable development, ensuring inclusive education, equality, quality and lifelong learning opportunities for all.
Le Nhu Xuyen said that due to many barriers, ethnic minority children are often more disadvantaged than urban children in learning and development. Through the cooperation between Viet Nam's functional agencies and SCI, there will be more practical action contributing to the improvement of quality education. He affirmed that the Ministry of Education and Training pledged to continue to take action in the coming time to develop effective education for Vietnamese children, especially ethnic minority ones.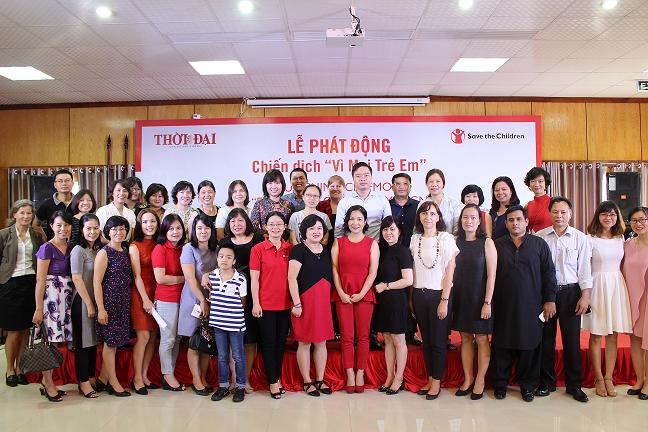 Presenting at the event, singer My Linh expressed the honor of being selected by the SCI campaign as "Ambassador for Children". She shared, "When I joined the campaign, I went to Bat Xat, Lao Cai, witnessed the difficulties of the children. Every day, children have to walk, climb near a dozen kilometers to go to school. I am really touched by the spirit of overcome difficulties, always eager for learning of the mountainous children".
At the launching ceremony, there was a video depicting the difficulties and challenges faced by ethnic minority children in finding knowleadge in remote areas.
"Every Last Child" is a global campaign launched with the desire to catalyze positive change for vulnerable children all around the world. In Viet Nam, SCI aims to work with the Government, agencies, organizations, communities and parents having children to raise awareness about the challenges in accessing to quality education faced by ethnic minority children.
HA