Diplomatic Representatives Experience Pleasant Tet Vibes in Hanoi
Ambassadors and representatives of international organizations learned about Vietnamese Tet's customs in Tet in an old village called Duong Lam.
Nearly 30 ambassadors and representatives of diplomatic missions and international organizations in Hanoi visited Duong Lam village and experienced the traditional Tet atmosphere on Jan. 23.
The trip is named "Tet xu Doai" (Tet in Doai village), held by Hanoi Investment, Trade and Tourism Promotion Center, and Son Tay People's Committee. In the northern Vietnamese, the word "Doai" is often used as a name for the ancient village.
For many among ambassadors and representatives, joining the trips represent key markets for Vietnam and Hanoi's tourism.
During the trip, they experienced the traditional Tet market at Mong Phu communal house, where stalls are set up to introduce specialties, handicrafts, and other Tet-themed gifts. They also visited local craft villages and experienced special Tet traditions such as calligraphy, folk games, art performances, and enjoyed some delicious Tet food.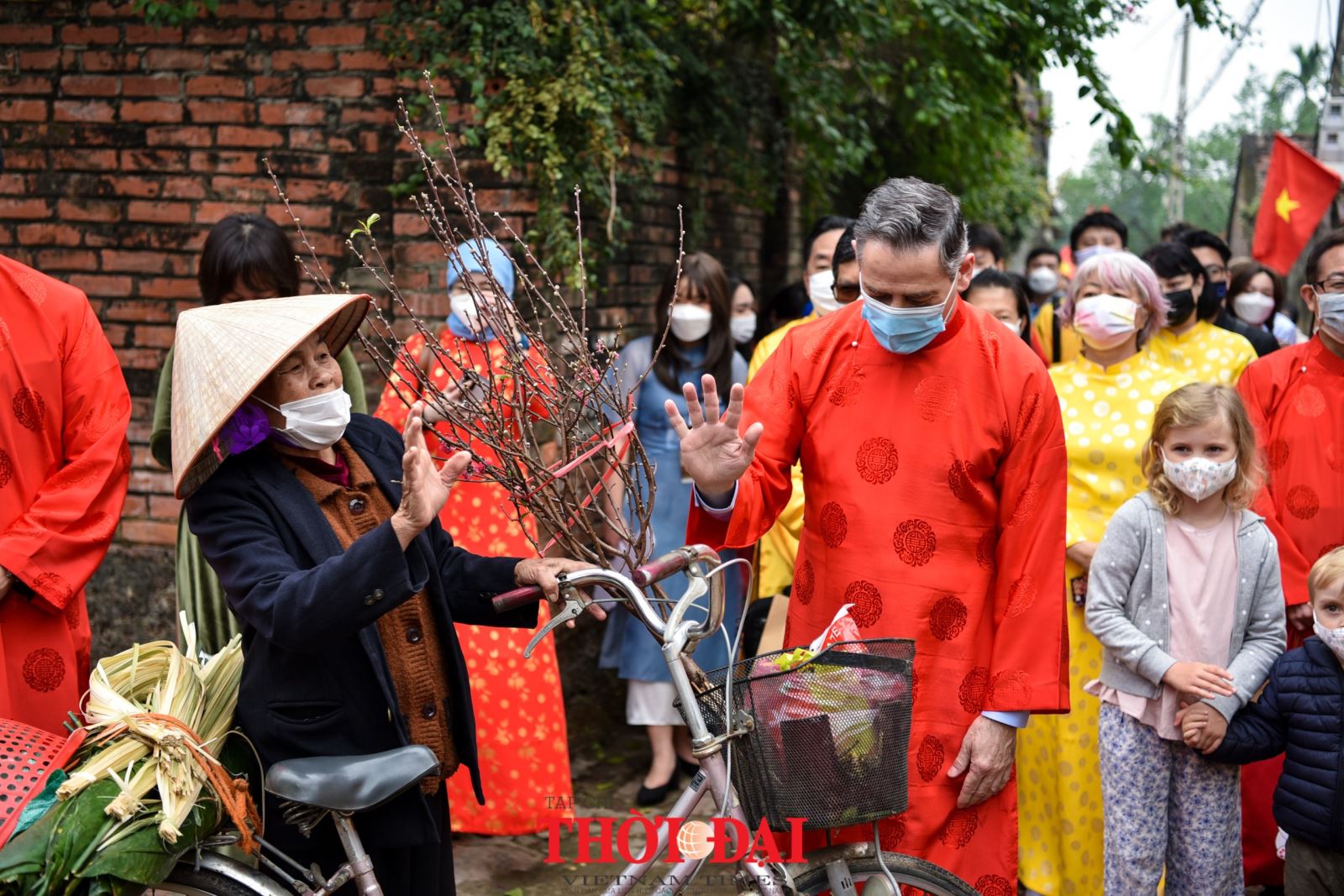 The envoys experienced a traditional market space of the most important festival in Viet Nam. (Photo: VNA)
Some of Duong Lam's traditional costumes, such as wedding ao dai, daily clothes, jewelry are introduced during the trip.
Foreign envoys learned about Duong Lam's craft products, such as young artisan Nguyen Tan Phat's lacquer paintings, Bep Lang restaurant's natural herbs.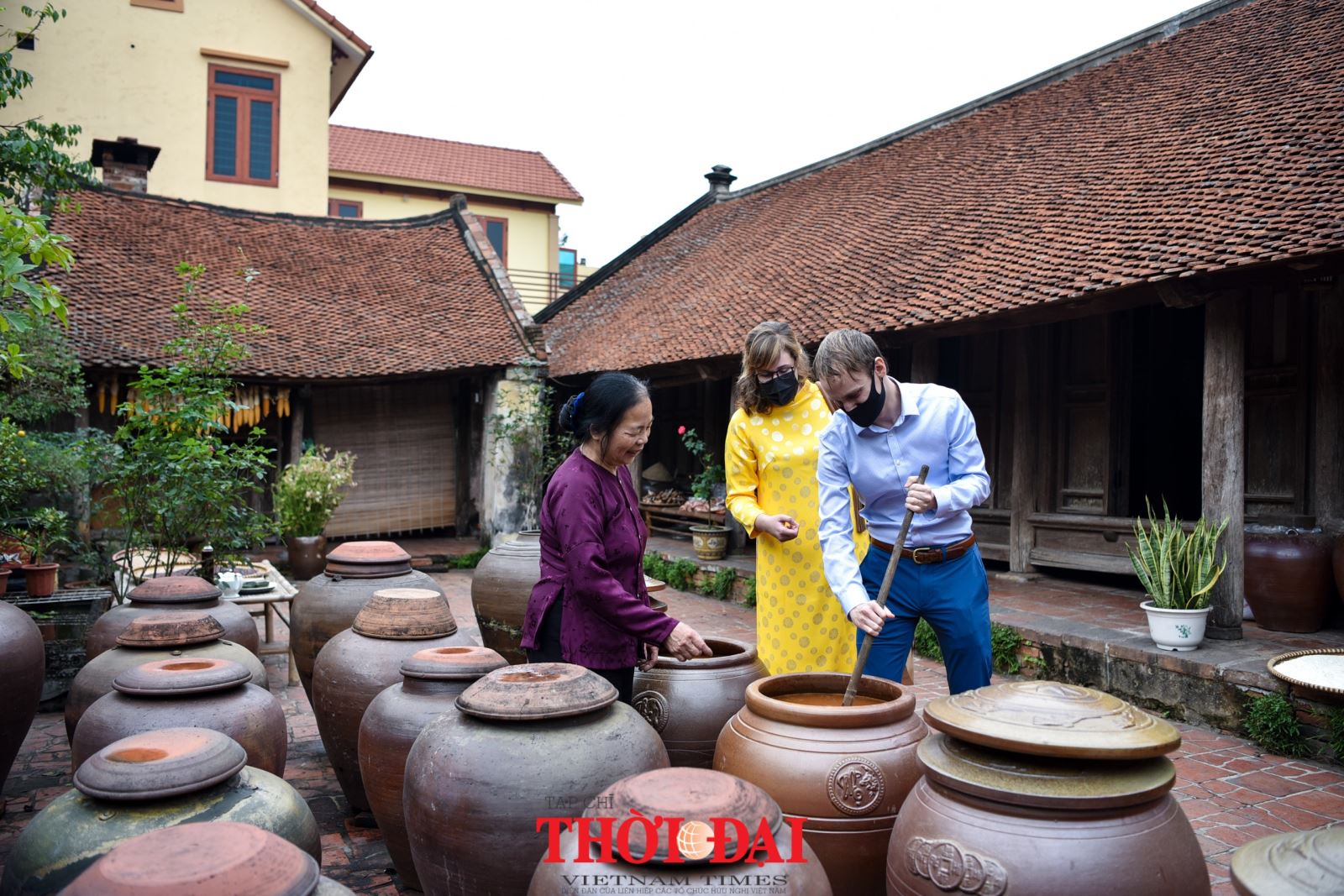 The trip is held yearly to celebrate the Lunar New Year. This year's trip took participants to Duong Lam, a living museum of Vietnamese culture, and the birthplace of excellent people in the country's history such as Phung Hung, Ngo Quyen, Giang Van Minh.
Duong Lam attracts tourists with many unique architectural works such as roads, houses, and relic sites. The village still preserves its peaceful lifestyle.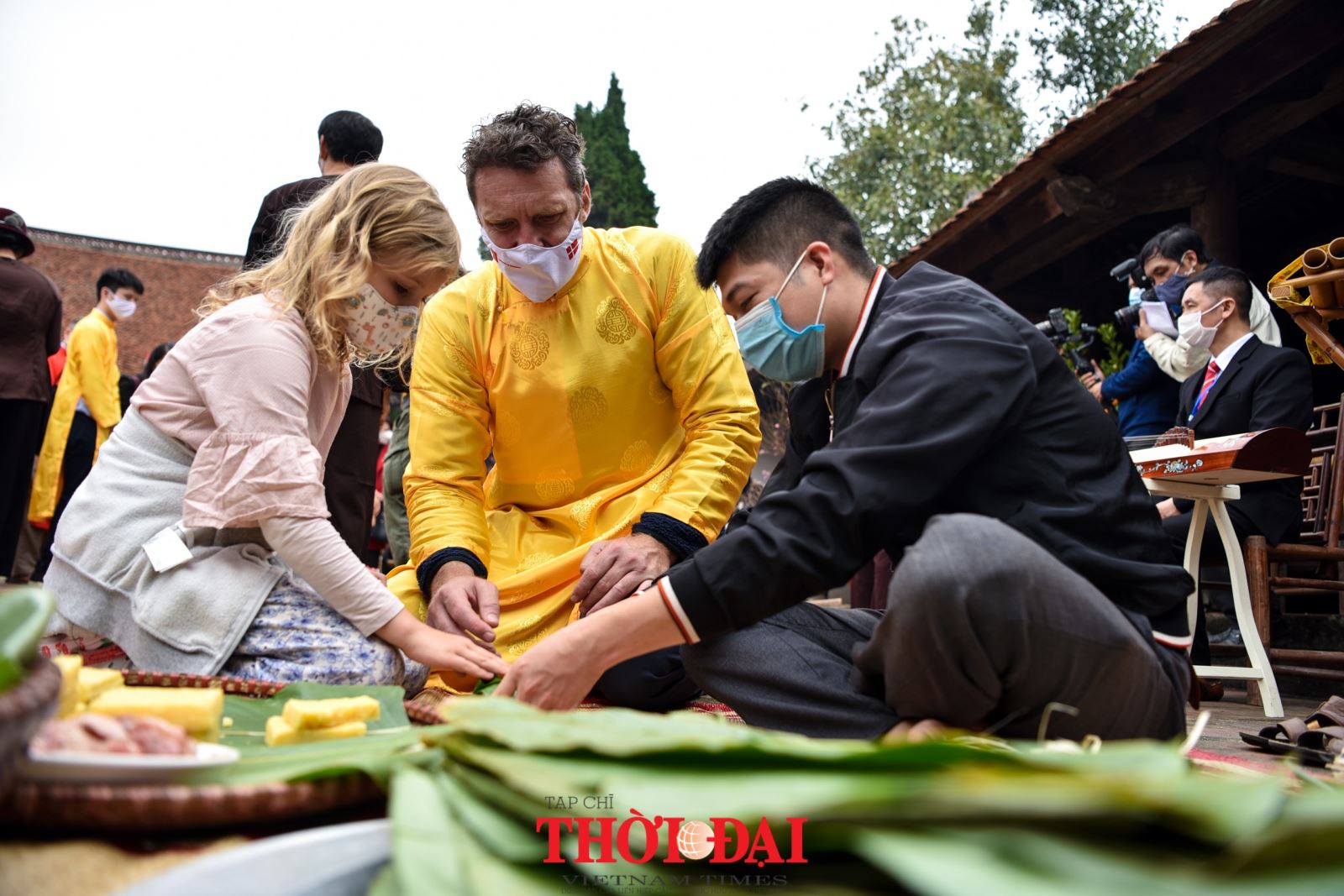 Foreign envoys make banh chung. (Photo: VNA)
"Tet xu Doai" is held to introduce the traditional cultural values ​​of the Vietnamese people to international friends from diplomatic missions, international organizations, and foreigners in Hanoi. It aims to promote tourism cooperation, introduce a unique destination outside of Hanoi.
"Tet xu Doai" hopes to implement solutions for safe adaptation, economic development, and recovery after the pandemic.
The program creates a stimulation for tourism, calling tourists from Hanoi and other provinces to Duong Lam to experience the traditional Tet vibe.