The Vietnam - US business talk opens up opportunities for investment in Virginia
(VUFO) On September 17th, in Hanoi, the Vietnam-US Society of the Vietnam Union of Friendship Organizations in collaboration with the Vietnamese American Business Council organized Vietnam - US Business Talk on opportunities for investment in Rockingham County, Virginia, USA.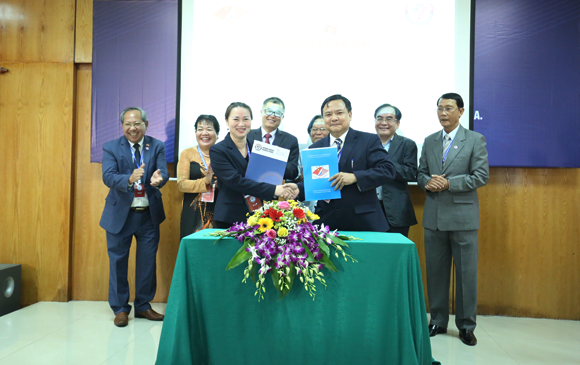 Photo: Tuan Viet.
The business talk saw the attendance of the Ambassador Nguyen Tam Chien, President of Vietnam - US Society (VUS); Mr. Truong Dinh Tuyen, former Minister of Industry and Trade of Vietnam; Mr. David Ho, Chairman of Vietnamese American Business Council (VABC) and some Vietnamese businessmen in the US.
In his opening remarks, Ambassador Nguyen Tam Chien affirmed that Vietnam-US are working in comprehensive partnership. People of both countries are friends and partners. In particular, economic cooperation is the cornerstone of bilateral relations.
Mr. Nguyen Tam Chien also reviewed the economic and trade achievements two countries have gained in the fields of agriculture, industry, and trade.
Former Minister of Industry and Trade Truong Dinh Tuyen expressed his support for the cooperation and expansion of economic investment between Vietnam and the United States of America.
Not directly attending the business talk, Mr. Casey Armstrong, Virginia's Economic Development Director, sent an invitation to cooperate online. He expressed his belief that Rockingham County and Vietnamese investors will prosper if they continue to promote this relationship.
At the meeting, Mr. Nguyen Van Hao, VABC's Vice President introduced the opportunities and promotions when investing in Rockingham County.
At the end of the talk, the Vietnam - US Society and Vietnam - America Business Council signed a Memorandum of Cooperation and a Memorandum of Understanding.
KT.