Amnesty International - Vietnam Dialogue on human rights
A 4-member delegation of the International Secretariat of Amnesty International paid a working visit to Vietnam from February 16 – 20, 2014.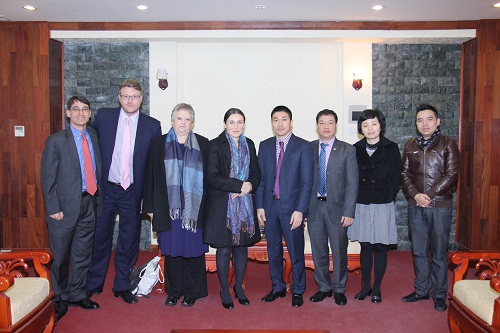 It was the first visit of the AI International Secretariat to Vietnam, and the scond one after the one paid by Mr. Frank Jannuzi, Deputy Executive Director of Amnesty International USA.

The Vietnam Union of Friendship Organizations (VUFO) held reception and arranged delegation's meetings with representatives of the agencies of the Communist Party of Vietnam, the National Assembly and the Government, some Research Institutes, organizations and unions, and several non-governmental organizations to exchange views of bilateral concerns.

All the discussions were frankly and openly focused on such issues as freedom of expression, viewpoints on death penalty, rights of the ethnic people, women's  rights and immigrant workers' rights. Both sides highly agreed on the need to enhance information sharing, so that AI could have further official, objective and truthful information on protecting people in Vietnam.

"This is a positive move and we expect of a more constructive cooperation with Vietnam in the future", said Ms. Isabella Arradon, Amnesty International's Asia-Pacific Deputy Director.

Vietnam has been elected to the UN Human Rights Council on November 12, 2013 and Vietnam National Report was approved at 18th session of the Human Rights Council UPR working group on February 7 in Geneva.

The Delegation extended its thanks to VUFO, agencies, organizations  and unions for their hospitality, open, straight and constructive exchanges. Both sides affirmed their plan to build a relationship in the coming time.

Do Hai Yen