Ha Long Bay-Cat Ba Archipelago Becomes World Natural Heritage Site
Ha Long Bay - Cat Ba Archipelago of Vietnam has been officially recognized as a world natural heritage.
The United Nations Educational, Scientific, and Cultural Organization (UNESCO) announced the new inscription of the Vietnamese site to the list at the 45th session of the World Heritage Committee in Riyadh, Saudi Arabia, on September 16, VNA reported.
Ha Long Bay - Cat Ba Archipelago is Vietnam's first inter-provincial UNESCO-listed world heritage site.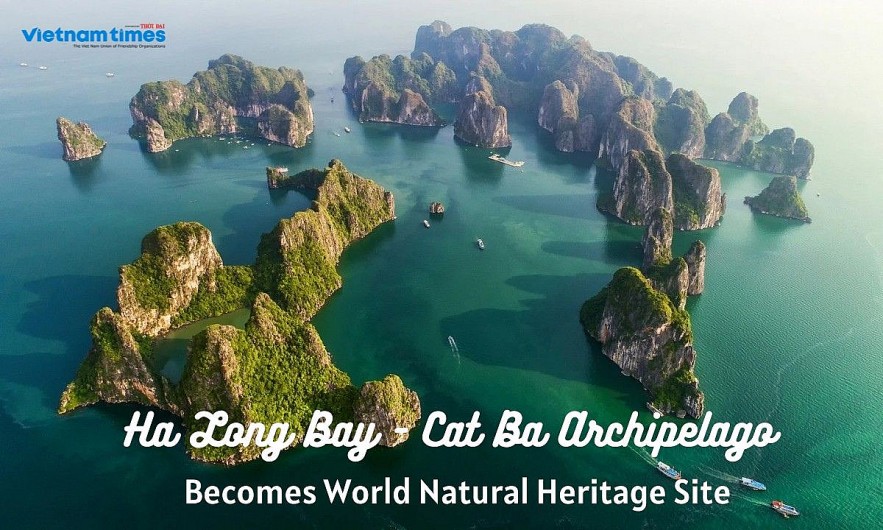 Ha Long Bay tops the list of the 16 UNESCO world heritage wonders throughout Southeast Asia
What Is A World Natural Heritage Site?
The World Heritage Convention is formally known as the Convention Concerning the Protection of the World Cultural and Natural Heritage. The convention establishes international cooperation and assistance to protect and preserve, on behalf of all of humanity, our cultural and natural heritage from the threat of damage and destruction. Adopted at the 1972 UNESCO General Assembly, the Convention was officially established in 1975. World Heritage Sites are treasures that should be passed on to the next generation as assets that are indispensable to humanity.
As of September 2023, there are a total of 1,172 World Heritage Sites located across 166 countries, of which 913 are cultural, 220 are natural and 39 are mixed properties.
Vietnam alone had eight world heritage sites recognized by UNESCO, namely Phong Nha-Ke Bang National Park in Quang Binh province, Ha Long Bay, the Hue Imperial Citadel City in Thua Thien Hue province, Hoi An Ancient Town and the My Son Sanctuary in Quang Nam province, Thang Long Imperial Citadel in Hanoi, the Citadel of the Ho Dynasty in Thanh Hoa province, and the Trang An Landscape Complex in Ninh Binh province.
There are three varieties of World Heritage Sites including Cultural Heritage Sites, Natural Heritage Sites, and Mixed Heritage Sites, which include properties with a tangible shape.
To be inscribed as a Natural Heritage Site, a site must meet at least one of the following four criteria, stated in the "Operational Guidelines for the Implementation of the World Heritage Convention." Natural landscapes, Topography/Geology, Ecosystems, and Biodiversity. There are six criteria for Cultural Heritage Sites.
Ha Long Bay - Cat Ba Archipelago World Natural Heritage Site
Cat Ba Archipelago in the northern port city of Hai Phong is the largest limestone archipelago of the country. It includes over 360 islands, including Cat Ba Island to the south of Ha Long Bay.
The archipelago had earlier been recognized by UNESCO as a World Biosphere Reserve.
Meanwhile, Ha Long Bay in Quang Ninh province was named by UNESCO as a World Heritage site twice in 1994 and 2000.
According to the Ministry of Culture, Sports, and Tourism, the Ha Long Bay - Cat Ba archipelago cluster boasts a rich diversity of island and ocean ecosystems. It is home to various rare animals and plants and houses the country's largest maritime forest with an area of more than 17,000 hectares.
It is the habitat of 4,910 species of plants and animals on land and in the sea, of which 198 species are on the International Union for Conservation of Nature's Red List of Threatened Species, 51 endemic species.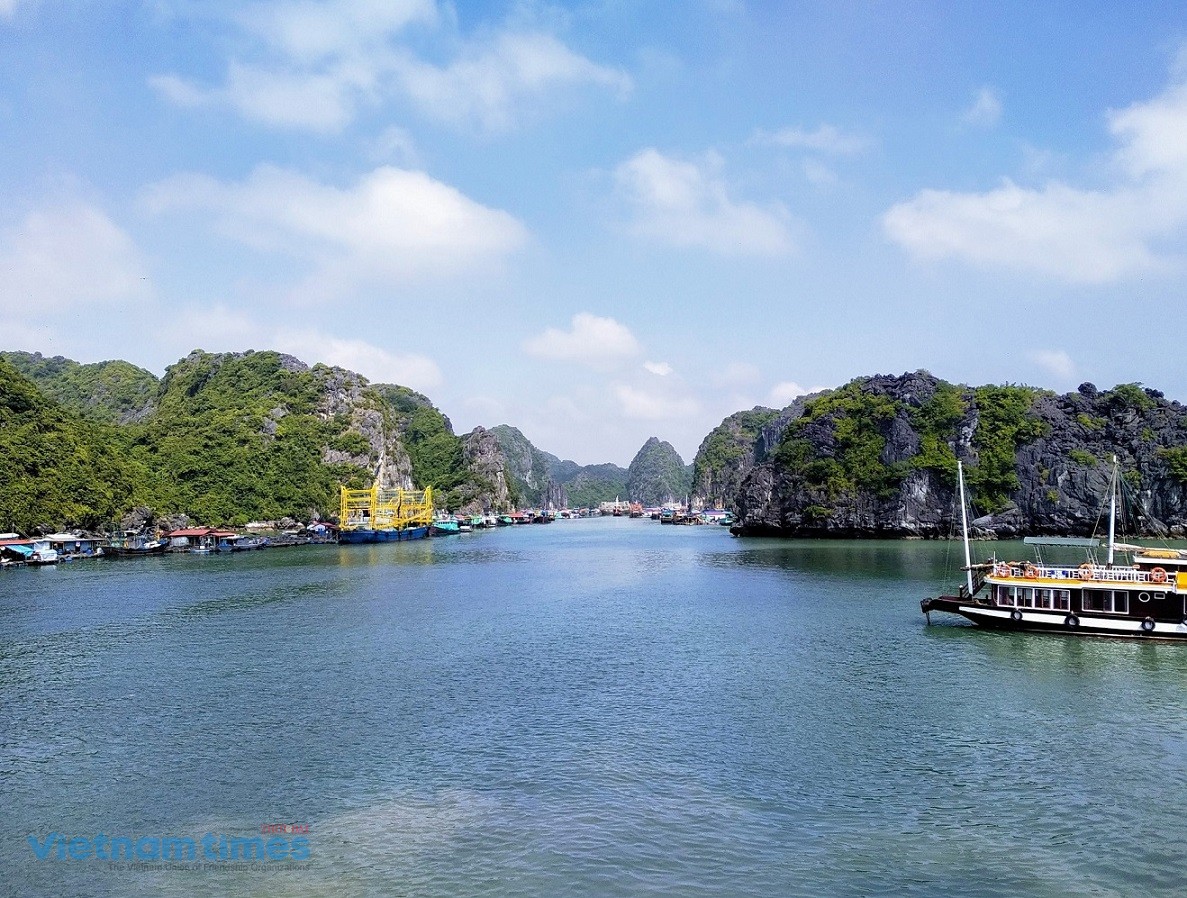 Cat Ba port view. Photo: Ollie Le Nguyen
The primeval forest area of about 1,045.2 ha on Cat Ba island is one of the important factors creating the ecological value and biodiversity of the heritage. In particular, the Cat Ba Langur (Trachypithecus poliocephalus) is a rare species, on the list of animals at the highest risk of extinction. Up to now, there are about 60-70 individuals distributed only in Cat Ba.
In September 2016, the Prime Minister allowed Hai Phong City to work with Quang Ninh Province to plan the nomination of Ha Long Bay - Cat Ba Archipelago as a world heritage site.
Ha Long Bay - Cat Ba Archipelago was added to the World Heritage List due to the beauty of its natural landscapes, including charming vegetation-covered limestone islands, breathtaking limestone islets, and impressive karst formations.
Ambassador Le Thi Hong Van, head of the Permanent Mission of Vietnam to UNESCO, said that the recognition affirms international appreciation for the beauty of the heritage and Vietnam's efforts to protect it. This is also another contribution of Vietnam to the heritage value preservation and promotion goal that UNESCO is promoting.
Van said that Vietnam's world heritage sites recognized by UNESCO have been making an important contribution to local socio-economic development, as well as to environmental protection, and green and sustainable growth, thereby promoting the culture, land, and people of Vietnam to the world as well as enriching humanity's cultural treasure.
Q.Hoa t.h / Vietnamtimes