Ministry: China's unilateral fishing ban valueless
China's unilateral suspension of fishing activities in the waters under Vietnam's sovereignty in the East Sea is void, said the Vietnamese Ministry of Agriculture and Rural Development (MARD).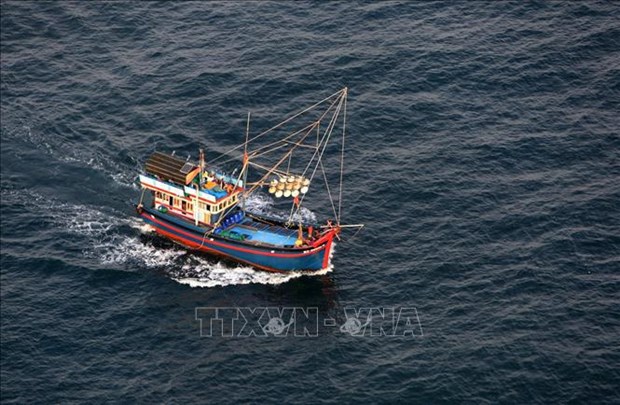 Illustrative image (Photo: VNA)
The ban is a violation of Vietnam's sovereignty, sovereign rights, and jurisdiction in the East Sea, the ministry affirmed in a document recently sent to People's Committees of the coastal cities and provinces.

The MARD said the Chinese Ministry of Agriculture and Rural Affairs has enforced this year's temporary fishing ban from 12:00pm (China time) on May 1 to 12:00pm on August 16 in the waters north of 12 degrees north latitude, including the Gulf of Tonkin.

In light of the situation, the MARD asked the People's Committees of coastal cities and provinces to promptly inform fishermen about China's temporary fishing ban.

They were urged to encourage fishermen to continue their normal production activities within the waters of Vietnam and instruct them to form groups and teams when going out to sea to support each other, and promptly report any violations by foreign fishing vessels in the Vietnamese waters to competent agencies.

They must also direct relevant agencies to strengthen the supervision of fishing activities through vessel monitoring system, issue warnings to fishing vessels when necessary, and especially strictly manage the entry and exit of fishing vessels during this time.

At the same time, they must continue strictly following the Minister of Agriculture and Rural Development's Directive No. 49/CT-BNN-TCTS dated January 6, 2021 on strengthening the management of fishing vessels, ensuring safety for fishermen and fishing vessels.

The localities must promptly report any unexpected incidents that occur at sea concerning fishing vessels and fishermen to the hotline of the Vietnam Fisheries Surveillance at 024.62737323./.