Vietnam strives to eliminate substances harmful to ozone layer
Vietnam has charted a roadmap to gradually eliminate Hydrofluorocarbons (HFCs) from 2024 with the goal of reducing the basic consumption of these harmful substances to the ozone layer from 2024 to 2028, according to Tang The Cuong, Director General of the Department of Climate Change under the Ministry of Natural Resources and Environment.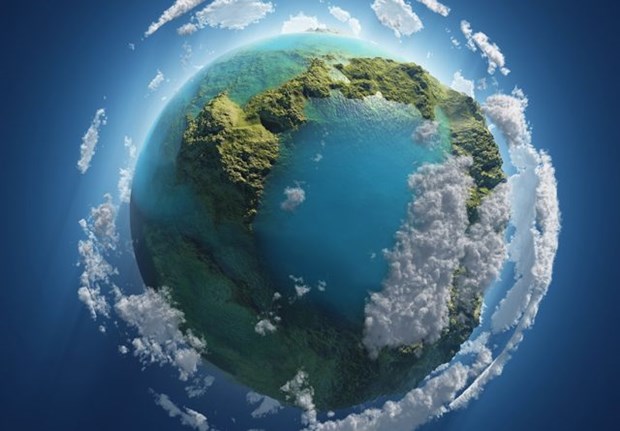 Illutrative image  (Photo: kinhtemoitruong.vn)
The consumption will decline at a rate of 10% in 2029-2034, 30% in 2035-2039, 50% in 2040-2044 and 80% from 2045, he said, adding this issue has been included in the provisions of the Law on Environmental Protection 2020 and related documents.

According to Cuong, to realise the above-mentioned roadmap, his department has coordinated with the World Bank, the United Nations Environment Programme (UNEP) and relevant agencies and experts to devise a plan for the management and elimination of HFCs in Vietnam phase I (known as KIP I).

Through surveying, collecting and analysing data, specialised management agencies have grasped the situation of HFC consumption in Vietnam and forecast growth trends. Their aim is to determine the necessary interventions in terms of mechanisms, investments and technical support to achieve the reduction of HFC consumption in line with international commitments. 
 
Angela Armstrong, WB's Programme Manager for the Montreal Protocol Implementation, said that Vietnam has made great efforts in stopping the use of ozone-depleting substances under the protocol.
However, she said, to gradually eliminate HFCs, it is necessary for agencies to combine many solutions in using energy efficiency, refrigeration equipment with low greenhouse effect and setting specific HFC levels to industries.
The official also underlined the need to adopt advanced technologies and policy interventions to ensure the country's compliance with the roadmap.

In January 1994, Vietnam became one of the first countries to ratify the Vienna Convention for the Protection of the Ozone Layer and the Montreal Protocol on Substances that Deplete the Ozone Layer.
Vietnam has eliminated the consumption of CFC, Halon, and CTC since January 1, 2010 and completely stopped the use of HCFC-141b and Methyl Bromide since January 1, 2015, in line with the roadmap set in the protocol. As a result, the country fulfilled its obligation to eliminate 10% of the HCFC consumption. This rate will be raised to 35% in 2020-2025 period./.
Q.Hoa t.h / TTXVN