Vietnam wins seat on UN Security Council for the second time
NDO – Vietnam has officially secured a seat on the United Nations Security Council (UNSC) as a non-permanent member for the 2020-2021 tenure with a record number of votes.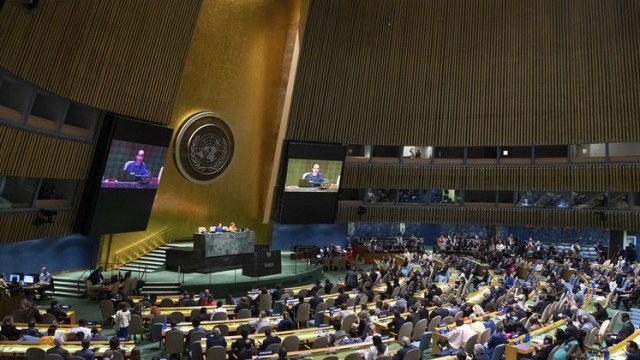 The UN General Assembly elects five new non-permanent members of the UN Security Council on 7 June 2019. (Photo: UN)
Vietnam earned approval from 192 out of 193 voting countries and territories during a session at the UN General Assembly in New York on June 7 morning (local time).
With 15 members, including ten non-permanent ones, the UN Security Council is one of the six major UN subcommittees to be given the leading responsibility of maintaining international peace and security.
Following the first term during 2008-2009, this is the second time Vietnam has been elected as a member of the UNSC. With the desire to truly become a "Partner for Sustainable Peace", during the next two-year term, Vietnam will have the opportunity to actively propose and promote its initiatives to contribute directly to the joint efforts of the UN and the international community for peace, security and development.
Vietnam will officially assume the role of non-permanent member of the UNSC from January 1, 2020./.