VUFO's member organizations and partners support Covid-19 vaccine fund
Many organizations and partners of the Vietnam Union of Friendship Organizations (VUFO) donated to support the Covid-19 Prevention and Control Fund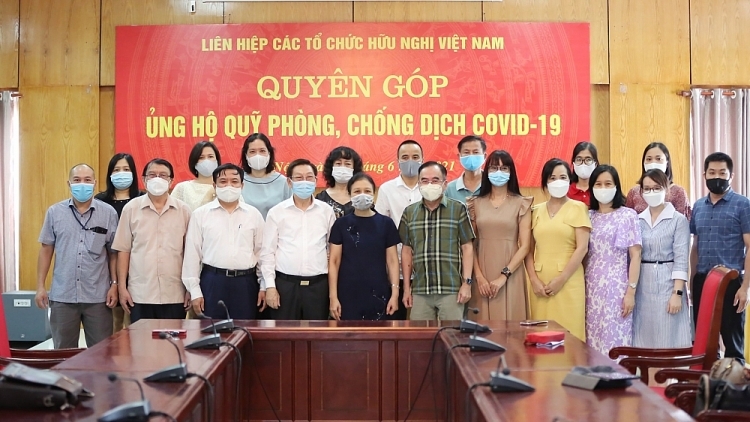 Representatives of member organizations and partners of the VUFO participated in supporting the Covid-19 Prevention and Control Fund. Photo: Tuan Viet/VUFO
The total amount collected is VND 360 million (USD 15,600). Their representatives have come to VUFO's headquarters to hand over the donations to support the fund on June 7.Many organizations and partners have to raise funds for Vietnam's national Covid-19 vaccine fund in response to the call of the VUFO.
Last week, VUFO and its trade union launched a campaign to raise funds for the anti-pandemic effort, calling each officials and employees to contribute and support the prevention and control of the Covid-19 pandemic.
Each official and employees have donated at least one day's salary to support the pandemic prevention and control.
Speaking at ceremony, Chairwoman of the VUFO's trade union Nguyen Thi Thu Giang emphasized that, in order to join hands and contribute to the country at a time of difficulties, VUFO and its trade union ask officials and employees show patriotism, act responsibly for the country as the call of President Nguyen Xuan Phuc; continue to uphold the spirit of vigilance against the pandemic, mastering the spirit of 'fighting the epidemic is like fighting the enemy' to realize the dual goals and fulfill the political tasks of the friendship union.
Immediately after the ceremony, the call immediately received the attention and participation of officials and employees of the friendship union as well as a number of member organizations.
They donated more than VND 471 million (~USD 21,000) to fight off the virus.
Donations in cash and kind or medical supplies will be presented to the Central Committee of the Vietnam Fatherland Front.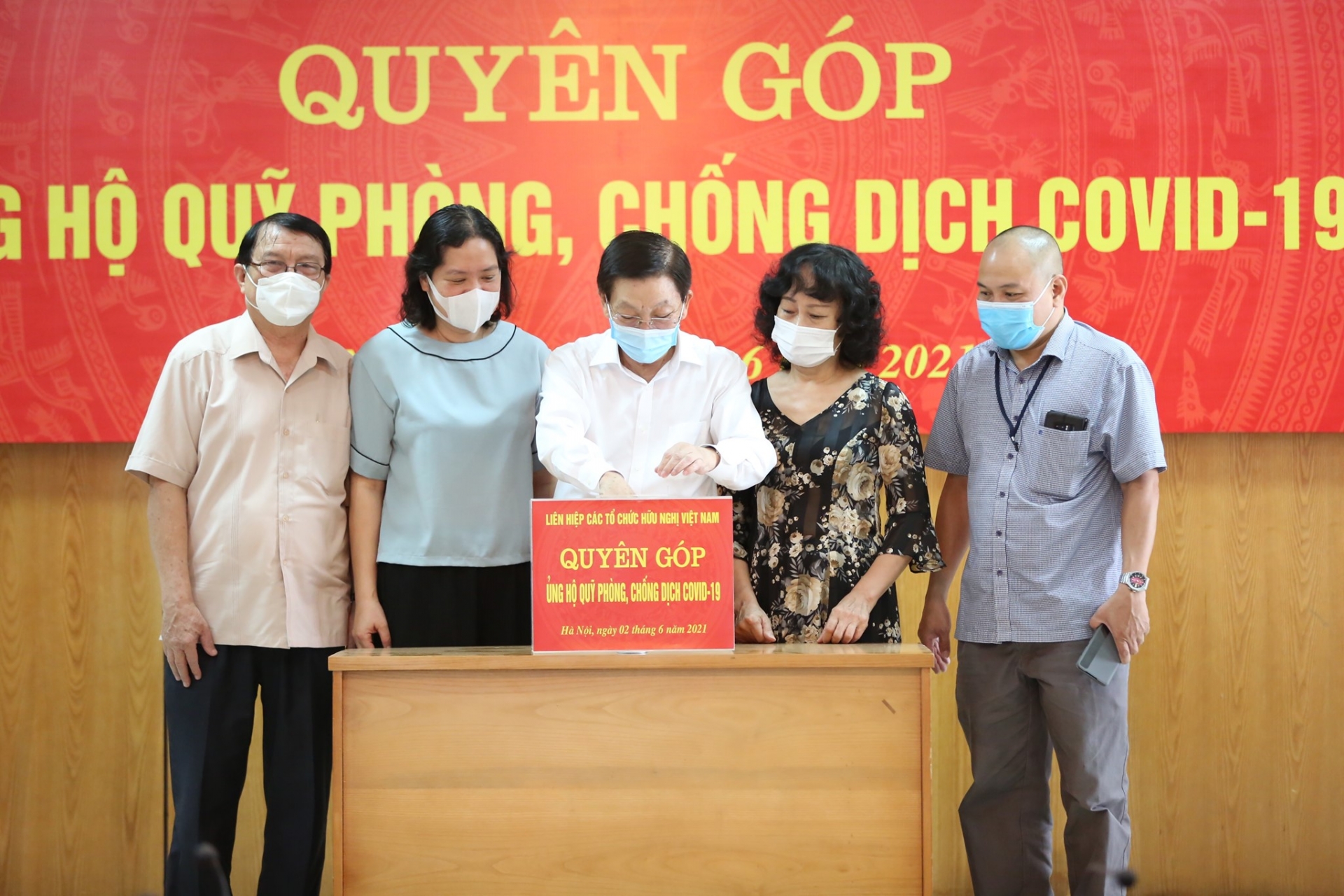 Member organizations of the Vietnam Union of Friendship Organizations (VUFO) donates to the anti-pandemic effort. Source: Tuan Viet/VUFO
Q.hoa t.h / Thoidai