Over 1,000 NGO Officials And Employees in Vietnam Vaccinated
More than 1,000 NGO officials and staff in Vietnam have been vaccinated at the Hanoi-based Central Lung Hospital
The Vietnam Union of Friendship Organizations (VUFO) coordinated with the Ministry of Health to help implement Vietnam's Covid-19 vaccination strategy, by organizing vaccinations for more than 1,000 NGO staff at the Central Lung Hospital in Hanoi on July 13. According to the VUFO, more than 100 of the patients were foreigners.
NGO staff were arranged to receive the shots during different time frames so as to strictly follow the prevention and control rules of the Health Ministry. They were given AstraZeneca vaccines produced in Japan.
Before being vaccinated, everybody made medical declarations, was examined, screened and received pre-vaccination counselling by doctors at the hospital.
The vaccination session went smoothly, with no serious reactions detected.
NGO officials and employees told the Vietnam Times (Thoi Dai) that they appreciated Vietnam's pandemic prevention and control work, especially support for their early Covid-19 vaccinations.
With the goal to maximize vaccine coverage, achieve herd immunity and bring life back to normal, the VUFO is aiming to vaccinate NGO staff in 56 other provinces and cities in Vietnam.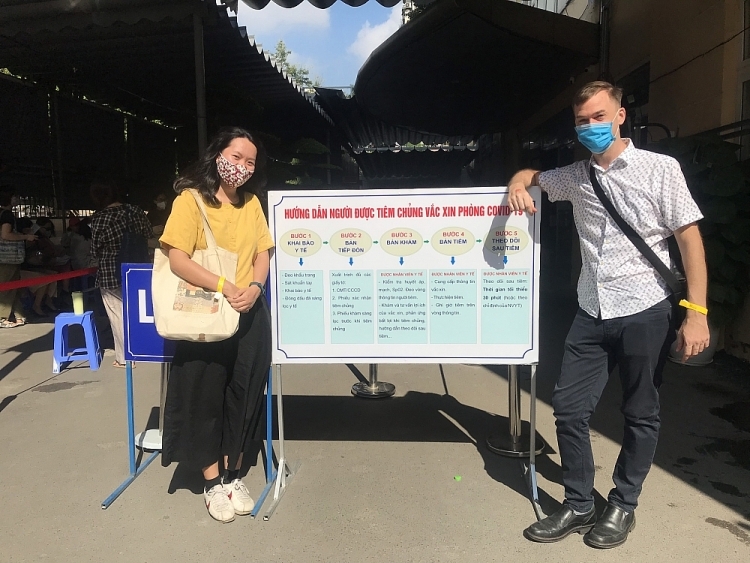 Michael Brosowski, co-CEO and founder of Blue Dragon Children's Foundation, praised the entire process, saying that their 70 officials and employees, including three foreign employees, received the first shot of Covid-19 vaccine.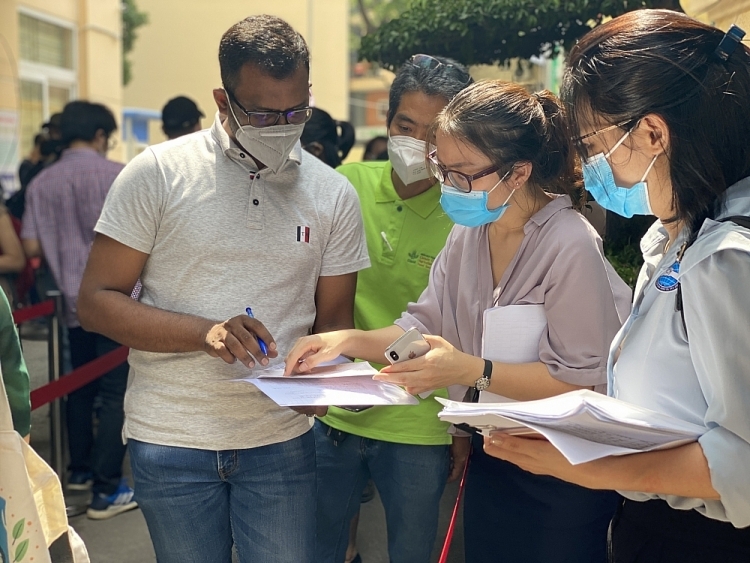 "I am very impressed with the policy of the Vietnamese government. VUFO did everything, from assisting the registration, helping organize the injection sites, and coordinating the work. We came and saw VUFO officers everywhere, and they guided us every step of the way," Brosowski said.
Officials and staff of NGOs are instructed to make medical declarations before giving injections.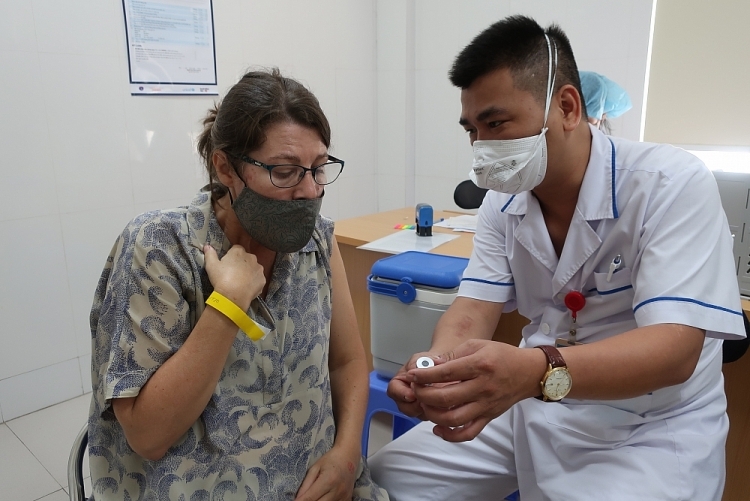 Lia Jacqueline Burns, program manager of Childfund Vietnam, said that "the vaccination session was well-organized, fast and professional. I arrived 10 minutes before 9 a.m. and didn't have to wait."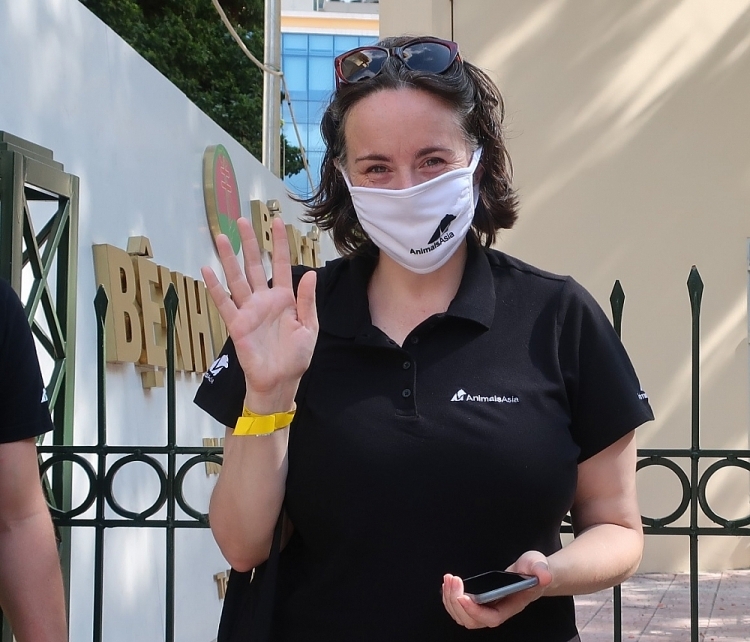 After the injection, Heidi Quine from Animals Asia Foundation said, "We know that Vietnam still needs vaccinations for its people, so I feel lucky and grateful for the support of the Government of Vietnam, the Health Ministry and VUFO for helping foreigners working in Vietnam like us to be vaccinated."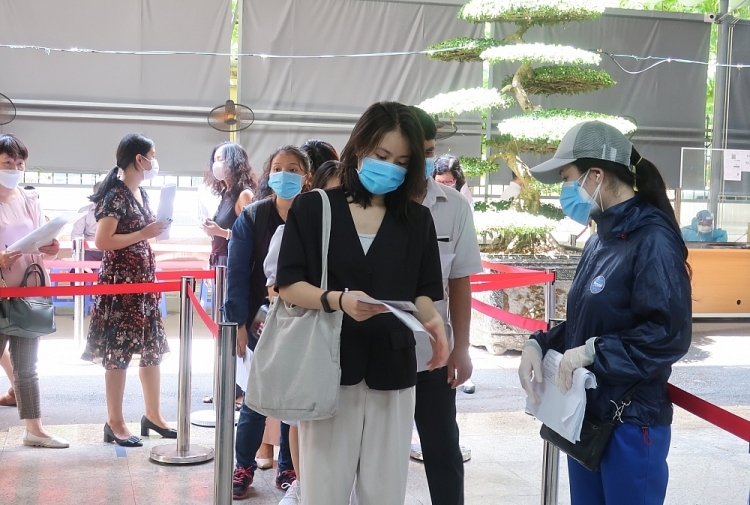 More than 20 staff of the People's Aid Coordination Committee (PACCOM) were present at 7 a.m. to prepare and guide NGO staff.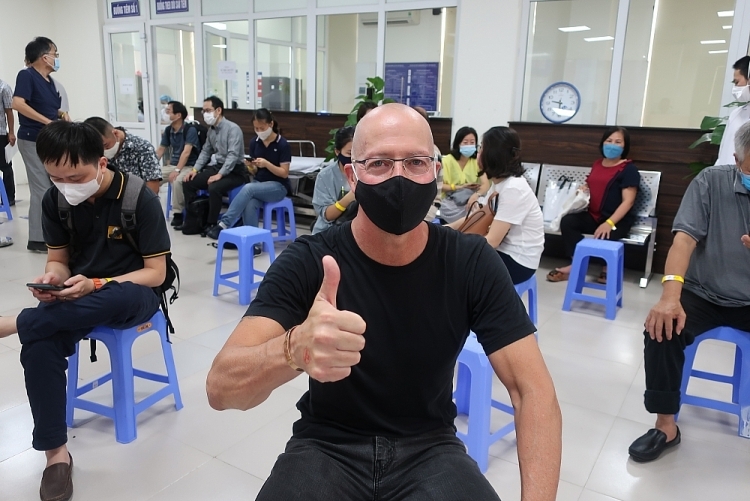 Rory Harrington, country director of DKT International in Vietnam said, "I am impressed with the coordination and arrangement of vaccination by VUFO and the Central Lung Hospital. Initially when I heard about getting vaccinated at a public hospital I was a bit worried, but when I came here I felt much more confident. I have been here for 2 years and found that Vietnam is a very friendly and safe country. I felt really secure and safe to be in Vietnam after being vaccinated."
Nguyen Ngoc Hung, head of the People's Aid Coordination Committee (PACCOM) under the Vietnam Union of Friendship Organizations, said that the Covid-19 pandemic had greatly affected NGOs in Vietnam. The travel restriction has affected their operations and budget.
As the focal point for NGO advocacy in Vietnam, the VUFO wishes and is always ready to support NGOs to the full to solve their difficulties in Covid fight.
"VUFO and PACCOM determined that the pandemic is the time we need to assist NGOs more closely. Therefore, coordinating with the authorities to organize vaccination sessions for NGOs is one of our most important activities," Hung said.
According to Hung, foreign NGOs in Vietnam are currently operating in many provinces and cities across the country. July 13 was the largest vaccination campaign in Hanoi for officials working in the capital. The VUFO is working with authorities to continue to arrange injections for staff working at NGOs in other localities.
Q.Hoa t.h / TĐ