HAUFO seeks friendship ambassador for peace 2019
The Hanoi Union of Friendship Organisations (HUFO) and partners on October 8 launched a contest to select a friendship ambassador for peace 2019.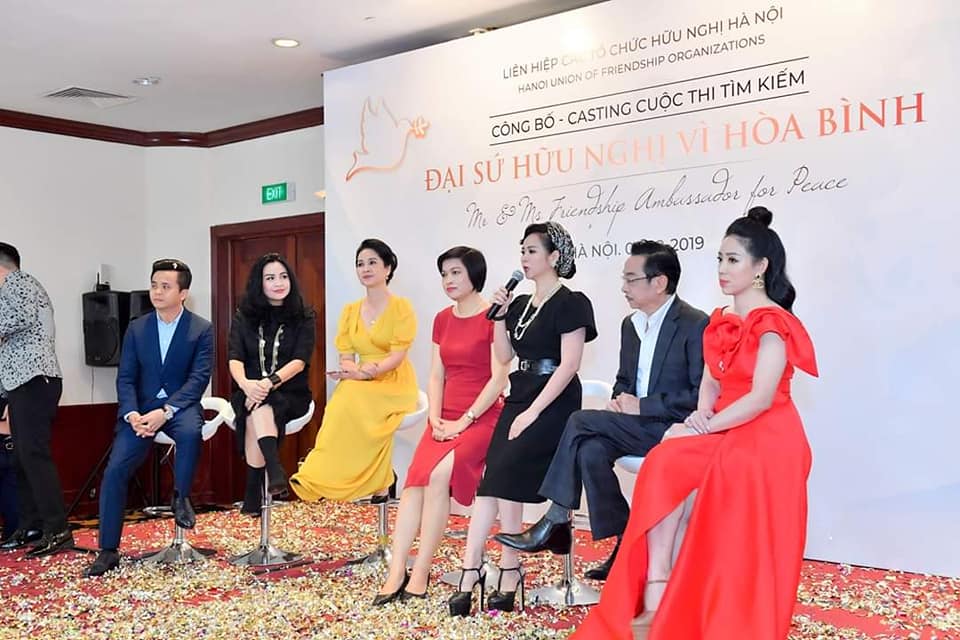 At the launching ceremony. Source: HAUFO
The event forms part of activities marking 20 years since Hanoi was recognised as "City for Peace" by UNESCO and the 65th anniversary of the capital city's liberation from French colonial regime.
Addressing the launching ceremony, Tran Thi Phuong, HUFO Vice President, said organisers hope that each contestant will be an ambassador who helps to spread messages and actions for peace.
The event wants to honour cultural and artistic values through the costumes and performances of contestants, comprising Vietnamese at home and abroad, and foreigners living and studying in Hanoi, she said.
The contest also aims to intensify solidarity and friendship between Hanoians and international friends, and promote the city's image to the world, Phuong added.
Forty females and 13 males have registered for the contest, with the final round slated to be held in mid-November 2019.
Right after the launching ceremony, the contestants participated in some activities like presenting gifts to disadvantaged people in the city.
The contestants, aged between 18 and 50, will present essays, photos and video clips whose contents support the friendship between countries.
Notably, foreign candidates will be exempted from the qualifying round, and get extra marks if they can prove their Vietnamese language skills and understanding about Hanoi./.
Q.H t.h / VNF