Vietnam - Cuba Friendship Association extends sympathies over the hotel blast in Cuba
Vietnam - Cuba Friendship Association on May 7 sent letters of sympathies to the Cuban people through Cuban partners and friends over huge human and asset losses caused by a massive explosion at Hotel Saratoga in Havana capital city on May 6.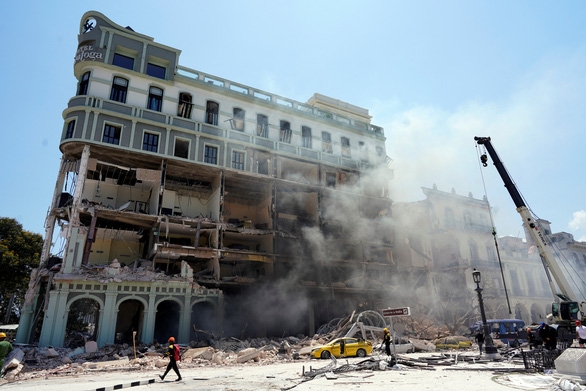 In the letter, Vietnam - Cuba Friendship Association affirmed the spirit of faithful solidarity and sharing of the Vietnamese people with the loss of the fraternal Cuban people, and expressed the belief that with the solidarity among Cuban people and efforts by relevant agencies in the country, Cuba will soon stabilise the situation and thoroughly handle the incident. 
Meanwhile, Party General Secretary Nguyen Phu Trong and State President Nguyen Xuan Phuc sent their sympathies to First Secretary of the Communist Party of Cuba Central Committee and President of Cuba Miguel Díaz-Canel Bermúdez. Prime Minister Pham Minh Chinh also extended his sympathies to his Cuban counterpart Manuel Marrero Cruz, and Chairman of the National Assembly Vuong Dinh Hue did the same to President of the National Assembly of the People's Power of Cuba Esteban Lazo Hernandez. Minister of Foreign Affairs Bui Thanh Son sent his sympathies to his Cuban counterpart Bruno Rodriguez Parrilla.
A gas leak is thought to be the cause of the explosion at Hotel Saratoga - one of the most important hotels in the centre of Havana, which is located on the opposite of the Capitol building. Cuban state news agency Prensa Latina quoted Red Cross official Gloria Bonnin as saying on May 7 that at least 32 people had died and 19 were still missing after a gas explosion at the Saratoga hotel in the capital Havana.
Ban TTĐN