Vietnamese culture, food popularised in Israel
A Vietnamese cultural, culinary space was opened in Israel's Netanya city on April 16.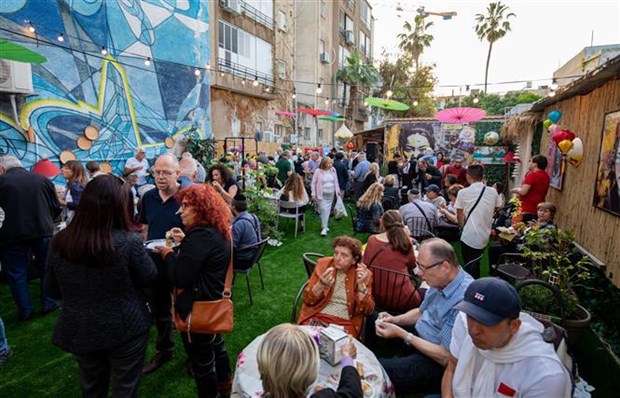 A Vietnamese cultural, culinary space is opened in Israel's Netanya city on April 16. (Photo: VNA)
Organised by the Vietnamese Embassy in Israel, the space is expected to popularise the beauty of the Southeast Asian country's cuisine, culture and tourism while bolstering business cooperation and people-to-people exchanges of the two countries.
Ambassador Ly Duc Trung said the space will hold several activities monthly, including seminars, business meetings, art performances, and fashion shows.
Netanya city Mayor Miriam Feirberg-Ikar emphasised that as a tourism city, the locality welcomes visitors from all over the world and many people are amazed with Vietnamese food and culture.
On the occasion, the embassy introduced a "tripartite" model event among Vietnam – Israel and another country such as Italy, Switzerland, Canada, Colombia, Dominican Republic.
Earlier this month, a "Night of Pho" event was held in Or Yehuda city introducing one of Vietnam's most popular noodle soups to locals, as part of a series of activities of the Food Lovers' Association of the Ambassadors' Club of Israel, on the occasion of the 75th Independence Day of Israel, and towards the 30th anniversary of the diplomatic relations between Vietnam and Israel (1993-2023)./.
Q.Hoa t.h / TTXVN