French Expat Volunteers to Work At Covid-19 Checkpoint
Benjamin Meyer, a French expat living in Hanoi for eight years, has volunteered to work at a Covid checkpoint in his local area to help authorities control the pandemic.
Meyer is working for a food company in Hanoi. During the social distancing period, he has free time so he started his voluntary work at the beginning of August. His daily work is to stand at a Covid checkpoint at Alley No 424 Ngoc Thuy Street, Long Bien District to check travel permits of commuters.
In spite of language barrier, he did not hesitate to do the voluntary work "because of [his] love for Vietnam and the Vietnamese people," he said.
"I consider Vietnam my home and Vietnamese people my relatives and friends," he told Lao Dong newspaper. That is the reason why he wants to make contribution to the pandemic prevention work of local authorities.
"I am a healthy worker. I do not want to see people who are as old as my father work at the checkpoints. When the People's Committee of Ngoc Thuy Ward called on community's participation, I was ready to take on the duty," he said.
He hoped his small contribution would help the country soon win over the pandemic.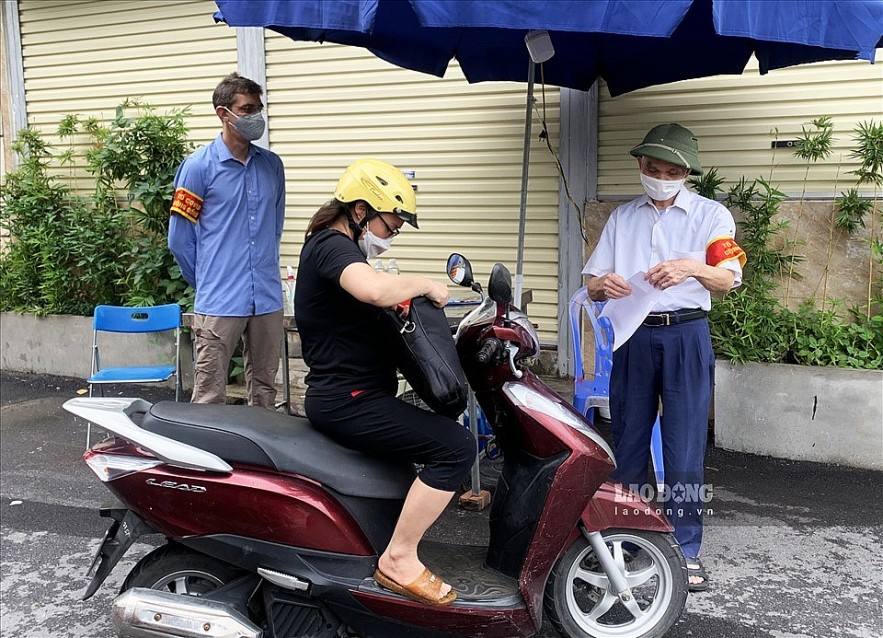 His work is to check travel permits of commuters. Photo Lao Dong
Because Meyer is not good at Vietnamese, he faces difficulties when communicating with local people at the checkpoint. He has helped remove checkpoint barriers every day or bring water bottles to local Covid community team.
Thanks to the interpretation from his wife, he can perform his task better.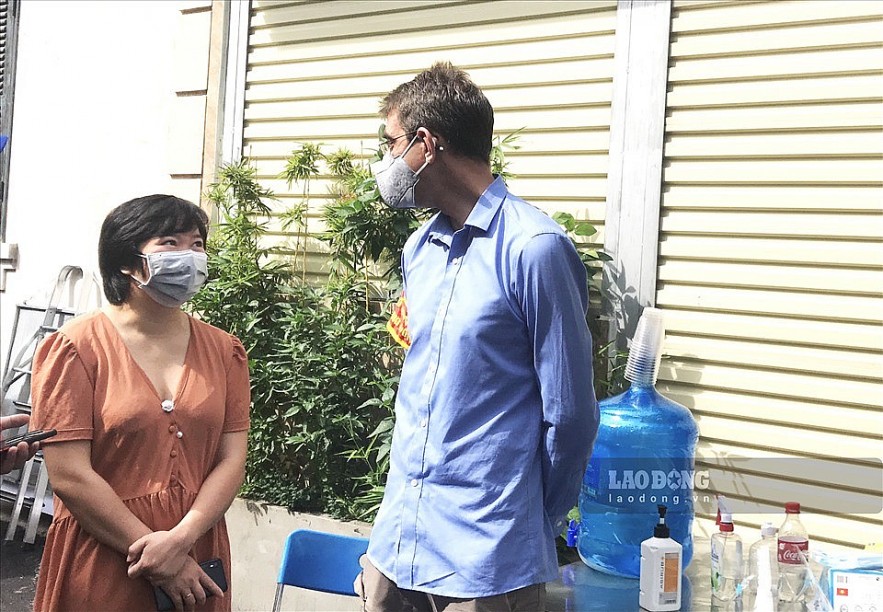 Benjamin Meyer and his wife. Photo Lao Dong
"I feel lucky because in my living area, local residents follow regulations. They understand our work which is to ensure safety for the community," Meyer said.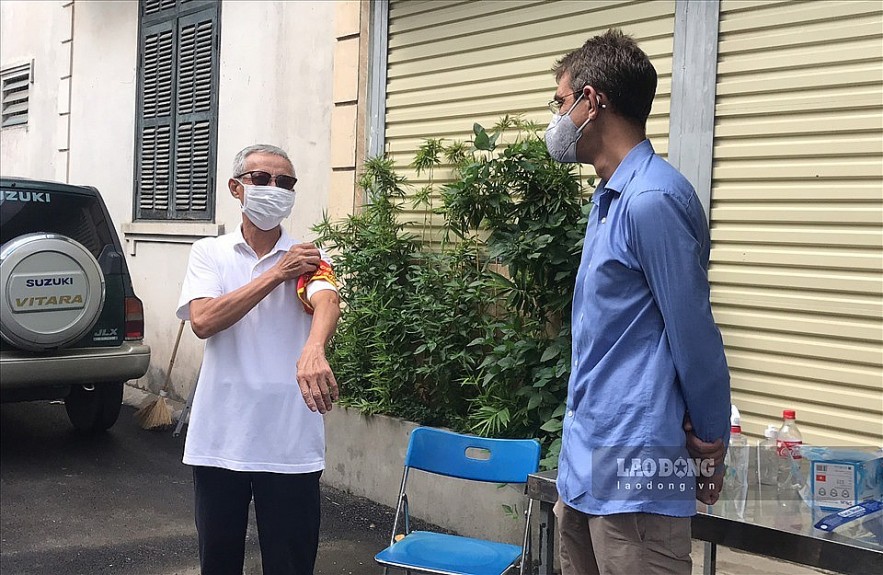 Local residents have been familiar with a tall and thin foreigner working at the Covid checkpoint. Photo Lao Dong
Trinh Thanh Ha, head of residential area No 18, Ngoc Thuy Ward, said although Benjamin could not speak Vietnamese well, he is enthusiastic and responsible.
He is always to present at the checkpoint on time and friendly to everyone, Ha said.
According to Nguyen Viet Tan, deputy secretary of Ngoc Thuy Ward's Party Committee, the ward has 26 small checkpoints and 50 main checkpoints where volunteers are on duty around the clock to manage daily travel.
Local authorities welcome all local residents, no matter they are Vietnamese or foreigners, to take part in the Covid fighting voluntary work, he said.
Q.Hoa t.h / Thodai